Signing Form 941
Do you know that you are required to sign your Form 941 to
E-file it with IRS?
Yes. In order to complete and e-file your Form 941 with IRS, you need to either use 94x Online Signature PIN or Form 8453-EMP.
Our Software is capable of providing both the features for you to e-file your Form 941.
You can apply for a 94x online signature PIN for free with our software and you can expect your PIN from IRS within the 45 days of applying. And if your Form 941 is due and you need to file it immediately, you can use Form 8453-EMP to sign your Form 941 online.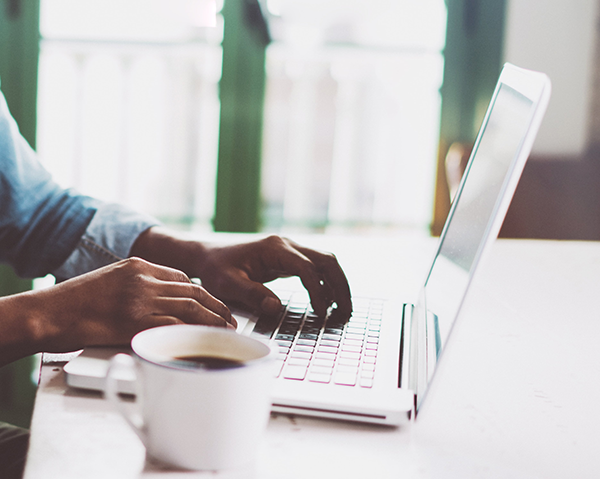 Features that simplifies your 941 E-file
Interview Style Filing Process
Automatic & Accurate Calculation
Includes Schedule B, Form 8974, & Form 941-V
Apply 94x Online Signature PIN for Free
Use Form 8453-EMP to Sign & E-file Form 941
U.S Based Customer Support
In additional, Tax Professionals can avail the following features
Manage Multiple Businesses
Tax Professionals can add and manage to file for all their clients under a single account.
Bulk Upload Template
Tax Professionals are provided with Bulk Upload Template to upload all their clients 941 information into our system instantly.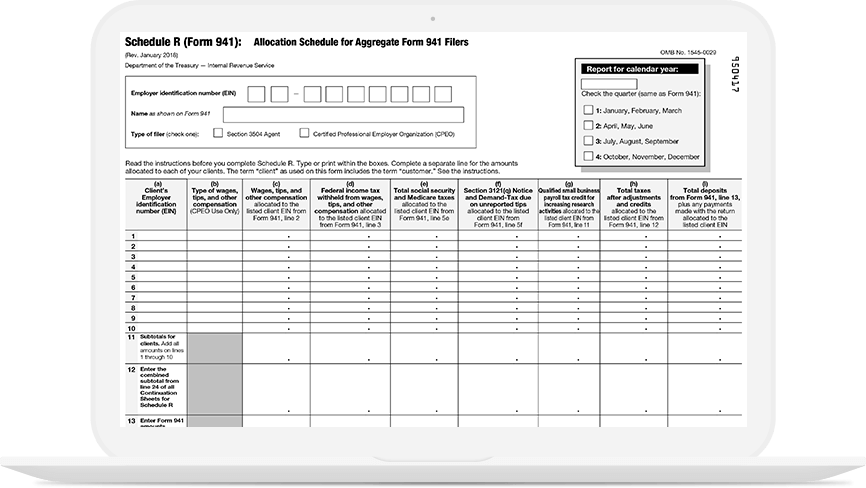 Are you an aggregate Form 941 filer?
We have a solution covered for you as well. Yes. We do support
Schedule R (Form 941), Allocation Schedule for Aggregate Form 941 Filers.
Contact us to know more about our solution or to schedule a demo.
How to File Form 941 Electronically with the IRS?
Create a free account

Just fill in basic information like Name, email, phone number and set a password to get started with your free account.

Choose Form 941

We support most of the federal tax forms required for an employer. Choose "Form 941" from the dashboard and continue.

Add your Business Information

You will be prompted to add your basic business information like business name, EIN, address, signing authority, etc

Choose Quarter & Tax Year you are filing for

As we support prior year filing as well, you will be prompted to file 941 for the quarter and tax year of your choice.

Follow Interview Style Process

You will be walked through the step by step process which helps to complete your Form 941.

Review your Form Summary

You will be taken to the Form summary page where you can see your form information. If you found any correction you can edit right from there.

Signing Form 941

You can use 94x Online Signature PIN or Form 8453-EMP to sign and authenticate your Form 941.

Pay and Transmit your return to IRS

Pay your e-file fee of $4.95/return and transmit your return to IRS directly through our software.
Watch a 3 minute Demo Video to see how simple it is to e-file your Form 941
Form 941 E-file pricing starts at just $4.95/return
Pricing includes Schedule B (Form 941), Form 8453-EMP, and Form 8974
High volume filers, please contact our support team to get a discount on your filings.
Having any queries or concerns?
Contact Us!
Our support team is ready to assist you all the time. Just contact us through phone or by email. We provide support from 9.00 am to 6.00 pm EST Monday to Friday and 24/7 email support.